Flexible Office Spaces in Abu Dhabi
What are Flexible Office Spaces?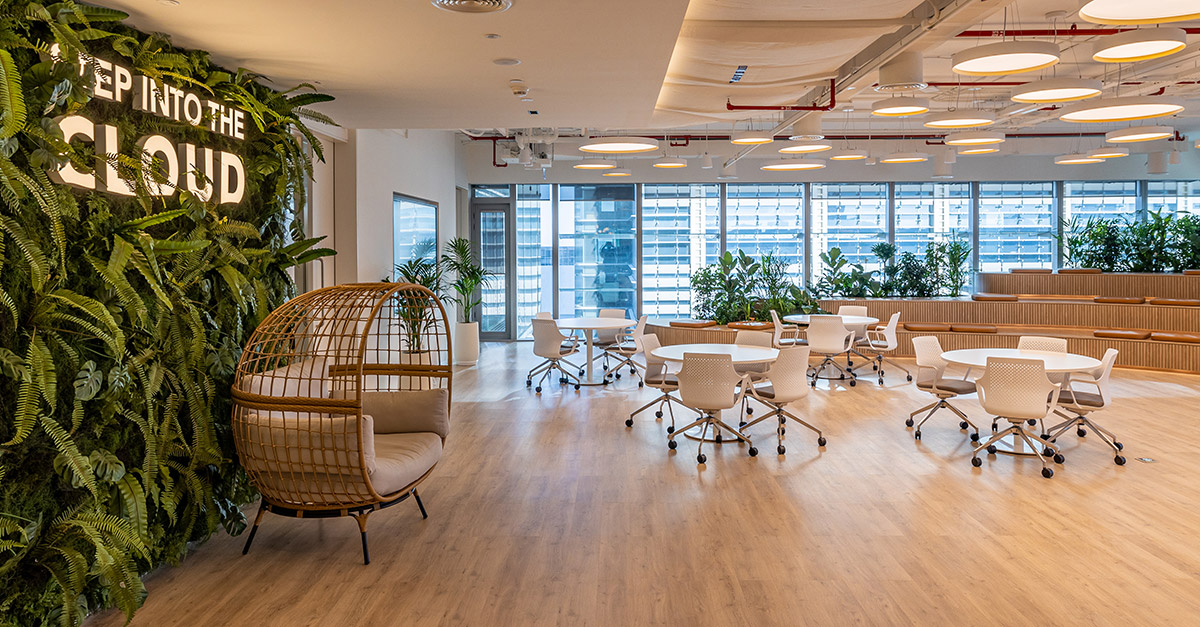 Abu Dhabi, the capital city of the United Arab Emirates, is a bustling hub of business and commerce. With its thriving economy and growing number of companies, the demand for flexible office spaces has significantly increased. This article explores the concept of flexible office spaces in Abu Dhabi, highlighting their benefits and availability for businesses looking for convenient and adaptable workspace solutions.
What are Flexible Office Spaces?
Flexible office spaces are a modern approach to office leasing, offering businesses the flexibility to rent workspace as per their specific needs and requirements. Unlike traditional office rentals, flexible office spaces provide a range of amenities and services, making them an attractive choice for startups, freelancers, and established businesses alike. These spaces are designed to foster collaboration, creativity, and productivity, catering to the changing dynamics of the modern workplace.
Benefits of Flexible Office Spaces
Cost-Effectiveness: Flexible office spaces allow businesses to save costs by eliminating the need for long-term leases and upfront investments in office infrastructure. With flexible lease terms, businesses can scale up or downsize as per their evolving needs, optimizing their expenditure.
Convenience: By opting for flexible office spaces, businesses can access fully furnished and equipped workspaces without the hassle of setting up and maintaining their own office. These spaces often include amenities such as high-speed internet, meeting rooms, communal areas, and administrative support, providing a hassle-free work environment.
Networking Opportunities: Flexible office spaces are known for their vibrant and diverse communities. Sharing workspace with other professionals and companies opens doors to networking and collaboration opportunities. Businesses can connect with like-minded individuals, exchange ideas, and potentially form partnerships that can fuel growth and innovation.
Availability of Flexible Office Spaces in Abu Dhabi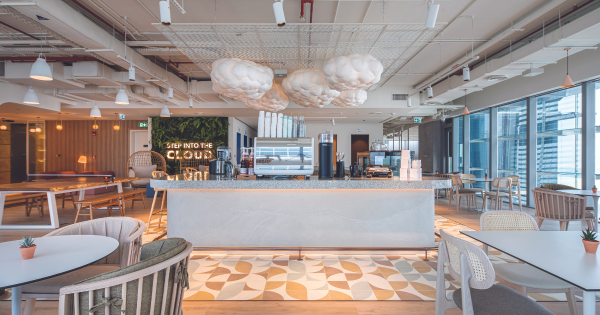 Abu Dhabi offers a wide range of options for businesses seeking flexible office spaces. The city boasts numerous commercial real estate developers and providers who cater specifically to the demand for flexible workspace solutions. Some of the key providers include:
Aldar Properties: Aldar Properties is a renowned real estate developer in Abu Dhabi, offering a portfolio of commercial office spaces for rent. Their properties are strategically located across the city, providing businesses with convenient access to major business districts.
Regus: Regus, a global flexible workspace provider, has a strong presence in Abu Dhabi. They offer a variety of office solutions, including fully serviced offices, co-working spaces, and virtual offices, catering to different business needs.
WeWork: WeWork is a well-known name in the flexible office space industry. With multiple locations in Abu Dhabi, WeWork offers modern and aesthetically pleasing workspaces designed to enhance productivity and collaboration.
Conclusion
Flexible office spaces have revolutionized the way businesses operate in Abu Dhabi. With their numerous benefits, including cost-effectiveness, convenience, and networking opportunities, these spaces have become a popular choice for companies of all sizes. Whether it's a startup looking for a dynamic environment or an established business seeking flexibility, Abu Dhabi offers a diverse range of flexible office space options to meet every requirement.
With the availability of reputable providers such as Aldar Properties, Regus, and WeWork, businesses can easily find the perfect office space for rent in Abu Dhabi. Embracing the concept of flexible office spaces allows businesses to adapt to changing needs, foster collaboration, and thrive in the ever-evolving business landscape of Abu Dhabi.
Read more :